One of the things that makes City Different Investments, well, different is our principled investment approach. We are doing a series of articles looking at the three tenets of our equity investment strategy; long-term horizons, a differentiated research approach, and balanced portfolios. For this piece, we dive into how we balance portfolios.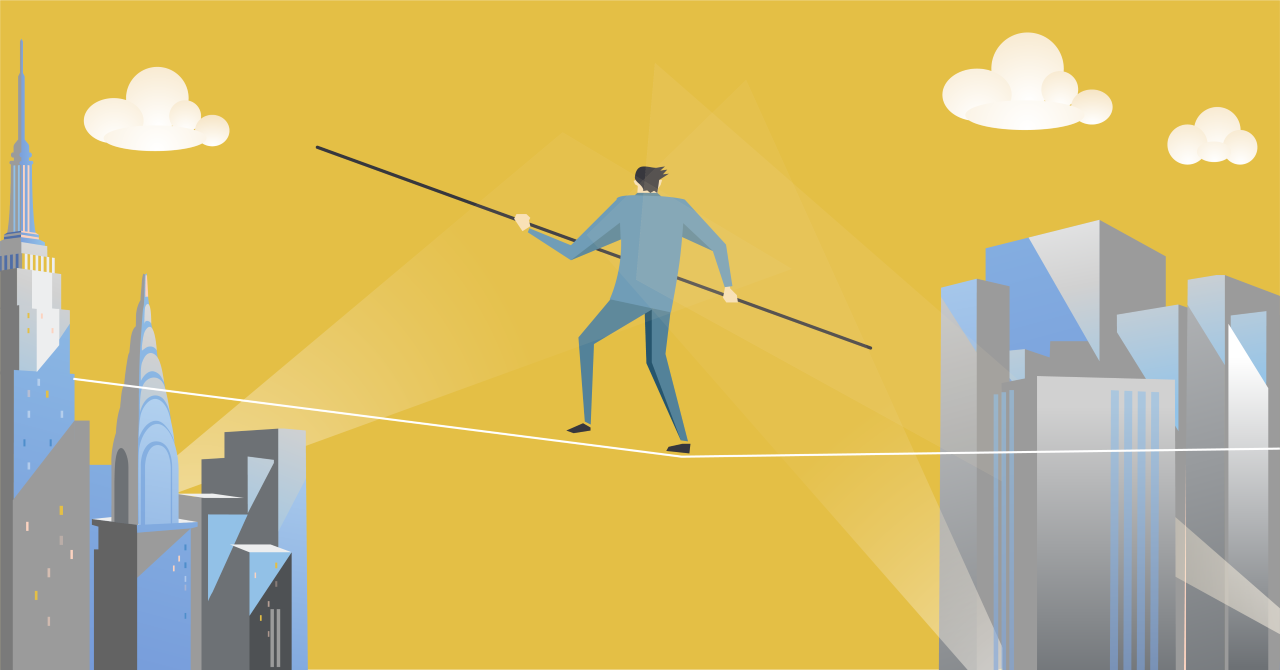 We live in a world of extremes. But at CDI, we're much more interested in balance. That's certainly how we approach building a strong investment portfolio. A balanced portfolio — a crucial part of our investment approach — helps weather any market environment, especially our current one.

The Current Market Environment
It's all about interest rates! To understand the recent stock market moves it is useful to look at the impact of rates on stock valuations and the economy.

Stock Valuations
In the low-rate environment of recent years, disruptive businesses have garnered a lot of investor attention. These emerging businesses tend to have no profits today, but the potential for large profits in the distant future. In a low-rate environment, these potential profits are very valuable.

As rates continued to rise from pandemic lows, the future profits of disruptive businesses declined in value. This helps explain the drastic decline of these stocks from their 2H 2021 highs.

The Economy
Rate hikes issued by the Federal Reserve in response to inflation are slowing the economy. The stock market has done its best to price in the impact to underlying company earnings, with bigger declines in economically sensitive businesses than in defensive ones.

The big outstanding question is how much do rates need to rise and the economy need to slow in order to get inflation under control. If the economic impact isn't that severe, economically sensitive stocks should do well. If the economy slows a lot, investors would be better off hiding in defensive stocks. The market seems to be currently grappling with this question.

Investing in the current environment
It's all about balance! We balance our portfolio by owning 3 baskets of stocks: Emerging, Established, and Mature.
Emerging: young, fast-growing companies with lots of growth potential ahead of them. The "disruptive businesses" mentioned above would fit here.
Established: high-quality, stable businesses that have an established and growing position in their industry. Most defensive businesses would be in this basket.
Mature: businesses that are less likely to grow faster than GDP. Economically sensitive businesses sit here.
It is hard to know which type of stocks will outperform in the near term – disruptive, defensive or economically sensitive businesses. That's why we believe the best way to protect against any investment environment is with our balanced portfolio approach. We own a portfolio containing our best ideas within each basket.

Building a portfolio around these three types of investments provides earning potential in any market scenario. When the economy weakens, a balanced CDI portfolio would benefit from stable earnings from its Established basket. If the economy strengthens, the economically sensitive Mature basket would benefit.

We cannot control the winds of change, but we can prepare for them in our investment strategies. That's why we believe a strong portfolio is a balanced one, positioning you to weather any market environment.
---
IMPORTANT DISCLOSURES
The information and statistics contained in this communication have been obtained from sources we believe to be reliable but cannot be guaranteed. Any projections, market outlooks or forecasts discussed herein are forward-looking statements and are based upon certain assumptions. Other events that were not taken into account may occur and may significantly affect the returns or performance of these investments. Any projections, outlooks or assumptions should not be construed to be indicative of the actual events which will occur. These projections, market outlooks or estimates are subject to change without notice. Please remember that past performance may not be indicative of future results. Different types of investments involve varying degrees of risk, and there can be no assurance that the future performance of any specific investment, investment strategy, or product, or any non-investment related content, made reference to directly or indirectly in this communication will be profitable, equal any corresponding indicated historical performance level(s), be suitable for your portfolio or individual situation or prove successful. Due to various factors, including changing market conditions and/or applicable laws, the content may no longer be reflective of current opinions or positions. No discussion or information contained herein serves as the provision of, or as a substitute for, personalized investment advice. To the extent that a reader has any questions regarding the applicability above to his/her individual situation of any specific issue discussed, he/she is encouraged to consult with the professional advisor of his/her choosing. City Different Investments is neither a law firm nor a certified public accounting firm and no portion of this content should be construed as legal, tax, or accounting advice.
Visitors to the City Different Investments web and social media sites are asked to read these terms